The Easiest Way to Automate Pet & Plant Care
Automate, Control, Monitor and Care with KAI, the world's first AI powered smart controller for pets and plants!

KAI seamlessly works with all your devices to automate any system, creating the perfect environment for your inhabitants to thrive. 

Experience peace of mind like never before.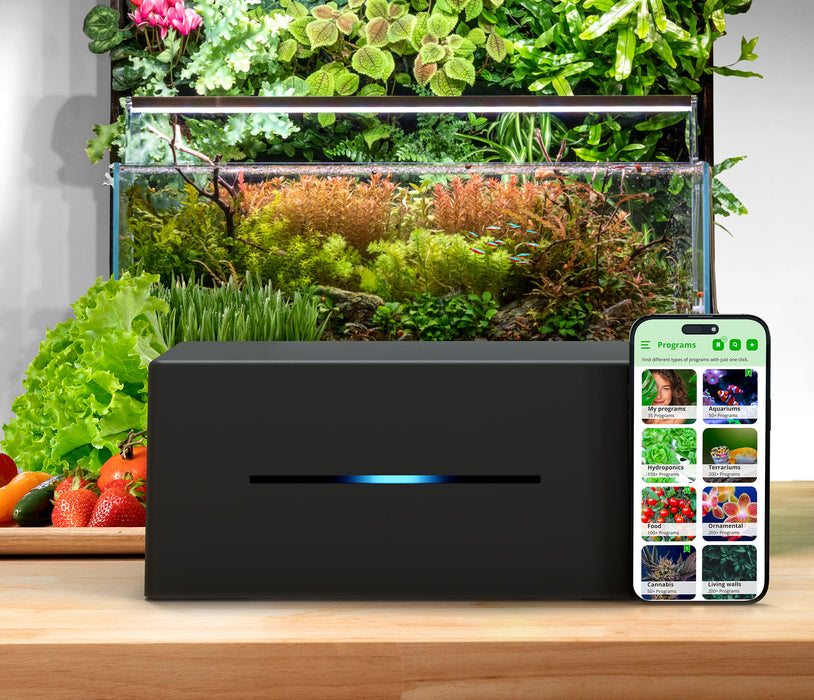 What is KAI?
KAI's automation options go beyond simple timers and alerts. Set events, scenarios, cycles and more.
Capture Everything, Miss Nothing
With the 1080p HD Felix Cam, create breathtaking time-lapses and check in on your setup from anywhere.
Endless Possibilities To Automate
& Care For Ecosystems

Automate & monitor your pets' environment, whether it be fish, reptiles, amphibians, mammals, or insects.
The process of growing plants at home has never been easier. Just plant a seed & click on a Program.
With KAI, the possibilities are limitless. Here are just a few ecosystems that KAI can care for:
Harness the Power of Mother Nature
Discover a revolutionary way to care for your prized pets and plants with KAI. Our cutting-edge technology empowers everyone to become a Pet Whisperer or Master Gardener, effortlessly. 
With KAI, you can create an extraordinary garden that provides an abundant source of fresh food for your family, or a stunning aquarium with state-of-the-art features.
Let KAI transform your passion for gardening and pet care into an unforgettable experience today!